"Finally, the 3 Biggest Obstacles in Achieving Weight Loss Success are Shattered by Tri-Valley Personal Training Program"
Here's how the top Tri-Valley in-home personal trainer will help you achieve every one of your fitness goals, and maintain them for the rest of your life.
Hello, I'm Mark, the
most respected in-home personal trainer
in the
Tri-Valley
area of Northern California, and I would like to discuss the
three biggest obstacles
that might be preventing you from having the body that you have always dreamed of. Since it is my job to help my clients transform their bodies and build
lean and toned physiques
, you can bet that I know all about what prevents most people from trying and succeeding. Here they are:
1) Busy lifestyles make it difficult to exercise and eat right.
This is by far the most popular obstacle because
everyone is busy
these days, and most people are under the impression that it takes
long hours of work
in the gym to see results. This is a
complete myth
that the "health and fitness" community wants you to believe because it boosts the sale of supplements, equipment and gym memberships. The truth is that it's not about how much
time
you spend in the gym, it's about doing short, efficient and effective workouts that consist of a
few key exercises
done correctly. This along with making better eating choices will give you the
fat loss results
you want.
2) Previous failures cause people to give up on their fitness goals.
If you have tried other "guaranteed" methods or supplements before, there is a good chance that you were disappointed. Before you allow that to keep you from
future success
, you should know that those programs were
not
designed to help you succeed. They were developed to
keep you frustrated
and constantly return to them.
3) Being misled by other personal trainers creates doubt and leads people to be skeptical.
I really can't blame anyone for being cautious when looking for a new personal trainer. The problem is that too many trainers have
never
had to change their bodies, so they do not understand what position their clients are in. Therefore, it is literally
impossible
for them to provide the solutions to their clients problems. Instead, they give lectures and hold a clipboard while shouting out the next exercise. Of course, all of this does
nothing
to help you lose weight, and only
continues the cycle
of disappointment.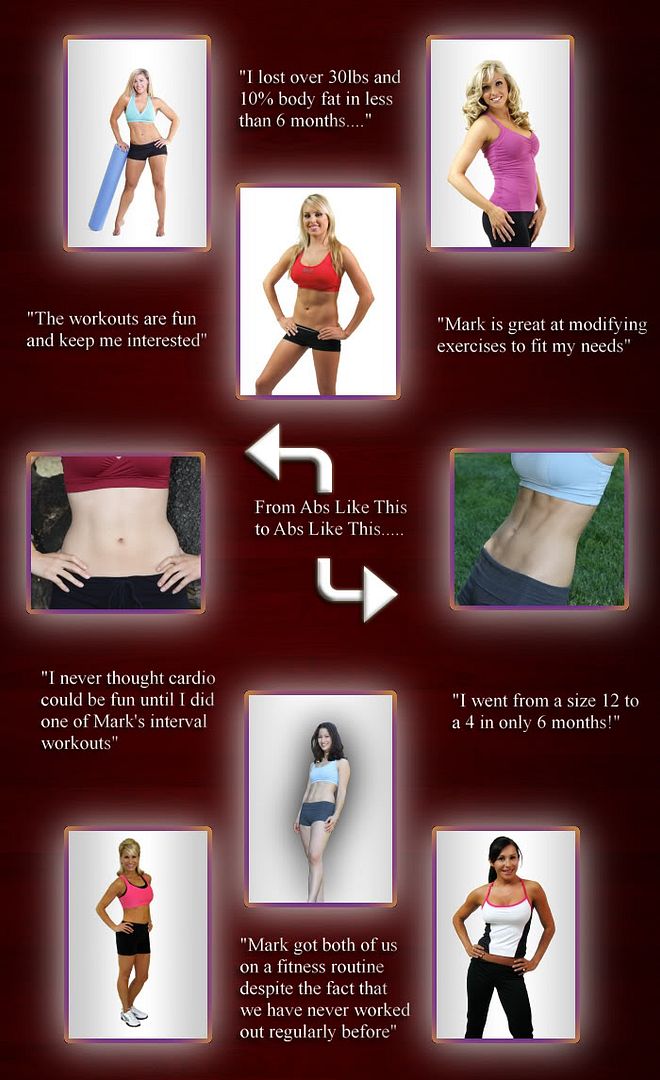 It's time to get off of that cycle and get back to
your goals
with a completely
new approach
that will
not
let you down. My exclusive Results In-Home Personal Training has literally helped
hundreds of Tri-Valley residents
lose weight in
record time
, and it can do the same for you. I also have an amazing weight loss program at my
Tri-Valley Boot Camp
.
I have been their, I
know
how hard it can be to change your body, and I know what you are going through, which is why I am working so hard to show people that
there is a better way
, an easier way. With my personal training, I will be there doing the exercises
right along with you
. And I will
customize a nutrition plan
to ensure your success.
The one thing that I have learned is that
everybody can lose weight
. No matter what your genetics are, no matter what you have tried before, and no matter what your fitness level is, you
can
do it. And to prove it, I offer a
solid guarantee
with all of my personal training in the Tri-Valley, which begins with a
free consultation
.
*
Note:
Due to the massive success of the program, Results Personal Training is only available on a
limited basis
, so please contact Mark now at
(925) 931-1120
to make sure that you reserve a
free consultation
.